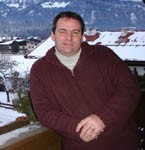 France is a country that has a wonderful variety of fishing from the North through to the South and caters for fly fishing, course and game fishing on a wide range of rivers and lakes. Plus there is plenty of coast line for the sea angler to enjoy as well.
Carp fishing, cat fishing, not forgetting course and pike fishing are just some of the holidays that you can enjoy in France and whilst some places cater for the dedicated angler, others are more family orientated with accommodation and activities for the non fishers.
There are several types of fishing holiday available and for trout fishing, you would need to book from around the middle to end of March up until around the first week of September, which is the only time frame you are allowed to fish for trout in France.
In certain areas of France, salmon fishing is prohibited all year, so it is always best to check on the area you are going, prior to thinking that you will be able to get a licence for fly fishing, just like that.
Every country has numerous different regulations and France is no exception, with specific rules in place for what type of fish you can catch, when you are allowed to catch certain species of fish and what equipment you are allowed to fish with.
For some, this can be a daunting prospect, especially if you are not fluent in French, and although in some areas it will be easier than others to organise your fishing venue and licence, it is often easier to pre-organise your fishing holiday, so do try and get as much information as possible.
You must have a fishing licence to fish in rivers, streams and lakes throughout France unless these are privately owned or booked as a fishing holiday where the fishing licence requirements are normally included, but it is advisable to check this out before you travel!
If you need to obtain your own fishing permit, these can usually be obtained from the local fishing tackle shop or alternatively from the local bar or tobac. But if you are not sure on what is required then you can get advice from the local tourist information board, which can also provide maps of where you can and cannot fish.
If you are only going to be on holiday in France for a short time, then you can get what is known as The Carte de Peche de Vacances, which covers an angler for up to fifteen consecutive days and can be used between 1st June and 30th November. However, outside of these dates an annual fishing licence is mandatory.
An annual permit may be used for the whole year but bear in mind that this will only be for one department unless you get it stamped for different areas that you may go to and this is something that you will need for all fresh water fishing.
When it comes to catfish and carp fishing, you can get a licence to do this in the local rivers or public lakes, but the majority of people will want to opt for a carp fishing holiday on a dedicated lake. And when you go to a dedicated privately owned lake for carp fishing, cat fishing, etc, then you will not normally have to worry about getting your own individual licence as this will already have either been sorted out by the travel agency or the owner under their regulations.
Boats are allowed to be used quite a bit in France, but you may need to have a separate part to your licence to enable you to use a boat, even if it is only for baiting. But be careful if you have an echo sounder in your boat, as you are not allowed to have both this and your tackle in the boat at the same time!
Also, night fishing is prohibited in a lot of places in France, but when on a private fishing lake, or if with the correct licence on certain waters, this can be allowed. If not, then you can only fish half hour after sunrise to half hour before sunset. Some places on the rivers seine, Rhone, Moselle, Oise, Madine and Rhine, etc do allow night fishing, but there are many places that do ban the use of a bivvy or tent even if night fishing is allowed and you may only get away with a brolly!
Sea fishing off of the Atlantic coast is excellent and you will be pleased to know that a licence is not needed, and you can go out on a boat to catch bass, conger eels and even tuna or surf cast for sea bream to name but a few.
Fly fishing for salmon and trout is available in lots of public canals and navigable rivers but as with most countries, these will also contain other fish such as Pike, so beware! However some of the best places to try your hand at fly fishing are often owned by groups and in this case you would need to pay the owners for a permit to fish as well as having your licence.
Some of the best salmon fishing in France can be found in the Pyrenees Atlantiques and the river Loire is also a major salmon fishery for France.
Some of the best fishing in France is for course fishing where you will find lots of different species, but with carp, catfish and pike being in abundance, especially in areas such as the Dordogne, Lot and Charente Maritime. But if you like fishing for black bass, the river Rhone is known as a premier bass fishery, as is the river Saone.
The fishing dates and times do vary each year in France, so it is always advisable to check on these before planning your fishing holiday, and at the end of the day, forget about the headaches of the licences, just enjoy the whole experience and you too could be in with a chance of catching a fish that has never been caught before!
Martyn Davis European Traveller, Author, Photographer and Business Development Manager, For all your French holiday needs and travel guide to France, with tourist information, landmarks and attractions – Family Fishing Holidays In France