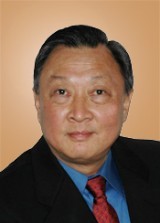 I really didn't need a cup of coffee. Yet I find myself here, at Starbucks, across the University of Seattle, with coffee in hand wondering if there's anything fun that can come out of today.
It seems ironic that we left the "high-eighties" in Hawaii thinking we were headed to the cooler, maybe even rainy, Pacific northwest! Instead we are greeted by temperatures that made what we left seem cool! With some time to kill while the students I accompanied here attend their workshops, it would seem a great opportunity to break away and enjoy the city. Seattle is a wonderful place and the quick drive into town from the airport last night reinforced my appreciation for the impressive architecture, the exciting waterfront, the greenery, and overall charm which I've admired on this and each of my two prior visits.
Today, I am in a different mood. It may be that the heat is intense enough to make any sightseeing pursuit more a feat of endurance than a pleasant pastime. Or perhaps I realize that anything that seems exciting…like the run out to Tillicum Village, or exploring the shores of Puget Sound or Lake Washington would only make we wish I had my fishing gear to really enjoy being here. But then, even if I did have my gear, I know neither where to go nor what to do to in these waters that are completely foreign to me!
So, I sit here in Starbucks, where the air-conditioned comfort seems more pleasant than anything else I can think of doing today. My thoughts drift back to my part of the world, Hawaii. I can't help but wonder how many visitors to the islands are feeling this same, "it's nice to be here but I'd really be just as happy fishing back at home!" I also wonder how many, like me, go through the tourist "must-dos" and bypass fishing altogether because Hawaii beaches, while great for tanning and swimming, seem just a bit too "foreign" to them!
For the fishing Mecca that Hawaii is, relatively few will do some serious fishing outside of the pricey options that grace the tourist publications that are literally everywhere you turn. Certainly, we'd all love to charter a sport fishing boat, but how many of us have the budget to do something like that more than once or twice? Most will agree that a day of fishing does not a vacation make. But a week or more spent doing our favorite activity in a new and promising environment could very well be the closest thing to heaven imaginable.
So how do you begin to prepare for a Hawaii fishing vacation? Read on, it might be simpler, more enjoyable, and less expensive than you think!
Get A Home Base
Looking at a condo or vacation rental home rather than a hotel room is a great start to setting yourself up for a serious island fishing. Aside from offering kitchen facilities and more space, condos or vacation rental homes come at a relatively lower cost than equivalent hotel rooms. And while the price of a rental might initially seem out of range, the actual number of people that can be accommodated in these units and the ability to prepare your own meals will result in an overall decrease in your daily expenses.
What's more, condos and vacation rentals will allow you the full impact of your fishing vacation for you'll find, in Hawaii, the fishing experience goes far beyond the catch. If you've ever enjoyed the many and varied ways that fish is prepared in the islands, you'll know that enjoying your catch at the table is as much a part of fishing as is the fight! The opportunity to experiment with different local recipes will enhance your vacation experience and the ability to wow your friends back home with some exotic (many quite simple, too!) dishes you've learned to prepare will probably be the most treasured souvenir of your entire vacation!
Try Some Local Fishing Techniques…
We could spend hours and not scratch the surface of fishing in Hawaii. But one or two days of purposeful (and genuinely interesting) investigation can get you ready for some serious fishing fun in Hawaii that is not only productive and exciting but quite inexpensive as well.
Pick up a book about Hawaii fishing and add to that a visit to the local fish markets and fishing supply stores to learn about the edible fish and which to expect in different types of waters.
Spearfishing
If you've developed some proficiency snorkeling or diving, visit any of a number of "mom & pop" fishing supply stores on the islands and ask them to show you a "Hawaiian sling," a simple inexpensive spear with a rubber tube that's probably the most popular piece of hardware for catching fish in Hawaii!
Many of us local enthusiasts started out with these simple spears and continue using them today!
Pole-fishing
If you prefer fishing from the shore, you'll find Hawaii's coastlines offer a range of different conditions for a variety of fishing techniques ranging from a simple hand-pole to the most sophisticated fly- and surf-casting! The small size of the islands make it possible to spend a day or two looking for possible fishing spots on one day, talking to fishing supply people and those you come across on the beaches… then going it on your own the next day! Before you realize it you've already enjoyed yourself touring the island… meeting island folks with whom you share a common love… and you haven't blown a load of money trying to entertain yourself!
If you're looking to cut the learning curve, there are a couple of shorefishing guides that can take you out for a day and provide you with a sufficient background in that time to enable you to go it on your own the rest of your vacation while feeling quite confident about what you're doing.
Kayak Fishing
Fast becoming a sport unto itself, kayak fishing has become a venue for those with limited budgets and/or the desire to pursue an exhilarating form of fishing. Hawaii kayak fishermen are regularly boating such sport fish as amberjacks, tuna, dolphin-fish, wahoo, and more as well as smaller reef game fish that are equally enjoyable cooked up!
Of course it'll take a bit more planning to set-up your equipment and plans for some serious kayak fishing but if it sounds appealing to you now, you might not want to do anything else during your entire stay. Everyone who's done it will attest that landing a decent-sized fish on a kayak is an experience to which one can easily become addicted!
A Permanent Trophy
In the very possible event you land a fish worthy of permanent display, look into some of the local gyotaku artists. Here is a process where an imprint of your fish is made by applying a non-toxic paint to your fish then using the "painted" fish to imprint its image onto a piece of cloth. It's an old Japanese method serving the same function as taxidermy which allows for the fish to be eaten. Yes, you can forever display your fish and eat it, too!
Just as it is fishing back at home, nothing can guarantee you'll catch what you're fishing for. But I'm confident that the time you spend planning for a Hawaii fishing vacation will be as enjoyable as any itinerary you've ever prepared and the subsequent trip might just be the paradise you were really looking for!
Yes… a Hawaii fishing vacation. Give it some thought because the possibilities are endless. I could go on forever but, perhaps, I can share more later. Right now, I think I'll head down to the waterfront and find out what folks are catching on Puget Sound!
****************
The author, Richard Young, is the creator of Hawaiibeachcombers.com, a website about Hawaii beaches which includes Hawaii shore fishing, kayak fishing, snorkeling and diving, and freshwater fishing along with other ocean-related activities.